Walmart
By adamg - 5/5/20 - 9:18 am
By adamg - 4/30/20 - 8:57 am
Walmart thought it could re-open the store today or tomorrow after a deep cleaning, but Worcester said, yeah, right, not until you test all 400 workers, especially since most of the cases were diagnosed in the past week, WBZ reports.
By adamg - 11/25/16 - 12:31 am
Normally, the lines outside the Walmart in Walpole and the Best Buy in Dedham for the Black Friday sales start Thursday morning and stretch way, way back around the sides of the building.
Tonight, though, most of the twisty lanes Walmart created with barriers to slow the hordes went empty. Read more.
By adamg - 6/15/12 - 7:54 pm
APB put out for tagger in Dudley Square.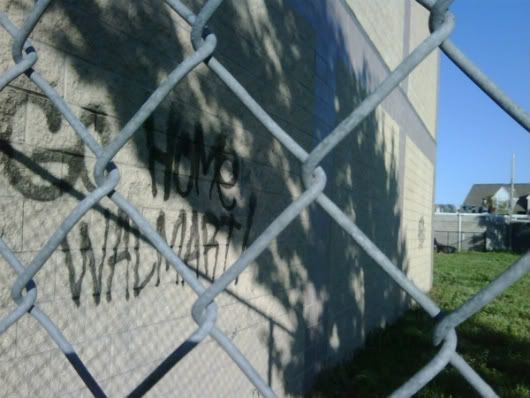 Seen running from the scene with a can of spray paint was a stout 60-something Caucasian male wearing glasses, appeared to be running toward Hyde Park.